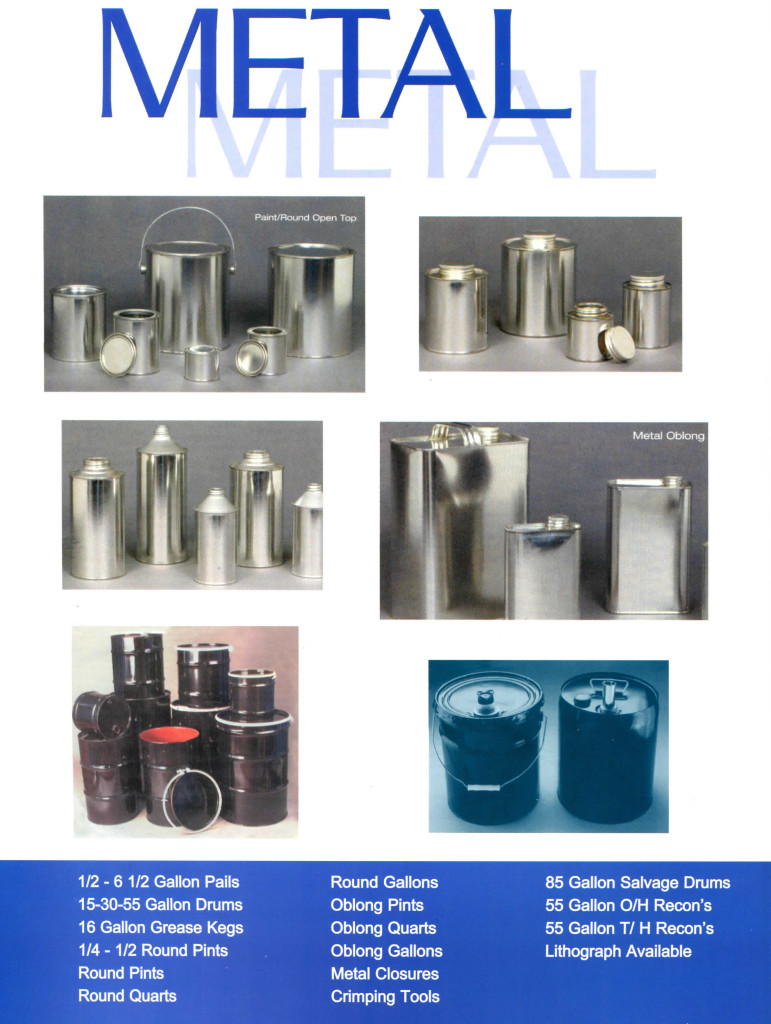 Metal containers are common for storing vegetable and olive oils, chemicals, lubricants, paint thinners and solvents, etc.
As a leading distributor for Louisiana and the surrounding areas, we offer numerous metal container styles and sizes at competitive prices.
General types of metal containers available:
1/2 – 6 1/2 Gallon Metal Pails
15-30-55 Gallon Metal Drums
16 Gallon Grease Metal kegs
1/4 – 1/2 Round Metal Pints
Metal Round Pints
Metal Round Quarts
Metal Round Gallons
Metal Oblong Pints
Metal Oblong Quarts
Metal Oblong Gallons
85 Gallon Metal Salvage Drums
55 Gallon O/H metal drums – New and Reconditioned
55 Gallon T/H metal drums – New and Reconditioned
Looking for an unusual metal container? Let us know! We're happy to find the perfect product to fit your need.